This new version of MaadiX enhances the security options of the Control Panel, provides improved system stability with revised settings and also introduces  two new applications that can be installed  at the click of a button. 
You can easily upgrade your system to this new version from the Control Panel. To do so you need to have previously upgraded to version 202101 as indicated in this post.
Two-Factor Authentication (2FA) for Control Panel access
You can activate the functionality of "Two-Factor Authentication" (2FA) to increase the protection level in accessing the Control Panel. This option involves requiring a unique and temporary code (a "token") each time you access the Control Panel, in addition to your password. 
To use this functionality you will need a two-factor authentication mobile application. Here we recommend some free and open source software:
For more details about its configuration and functionality you can check the documentation.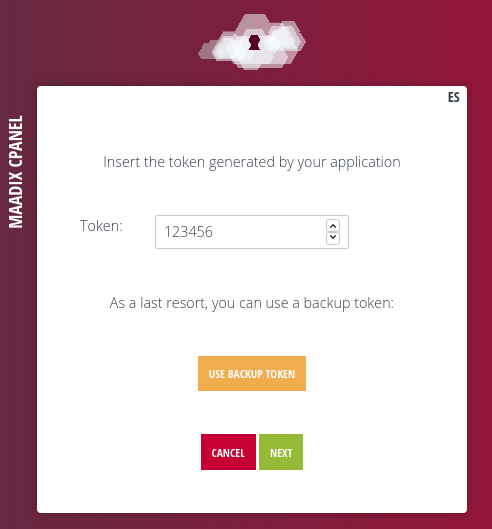 New Applications
LimeSurvey: forms & surveys
In response to the community's need for a solution to create forms, the LimeSurvey application has been implemented. It is a software designed for both beginners and professionals, allowing a wide range of response types, condition-based branching, templates and custom design. It also includes basic statistical analysis utilities for processing the obtained results. You can find a demo here and its official user guide here.
Dolibarr: ERP & CRM
In addition, the Dolibarr application has been included as a result of multiple requests we were asked to provide an organisational management application. This software combines the functionalities of an ERP (Enterprise Resource Planning System) and a CRM (Customer Relationship Management System). It provides the management of contacts, invoices, inventory, orders, payments, etc. through modules that can be activated according to the needs of each project. It stands out for being simple and oriented to small/medium companies or associations. You can find more information about its features on its website as well as try a demo here.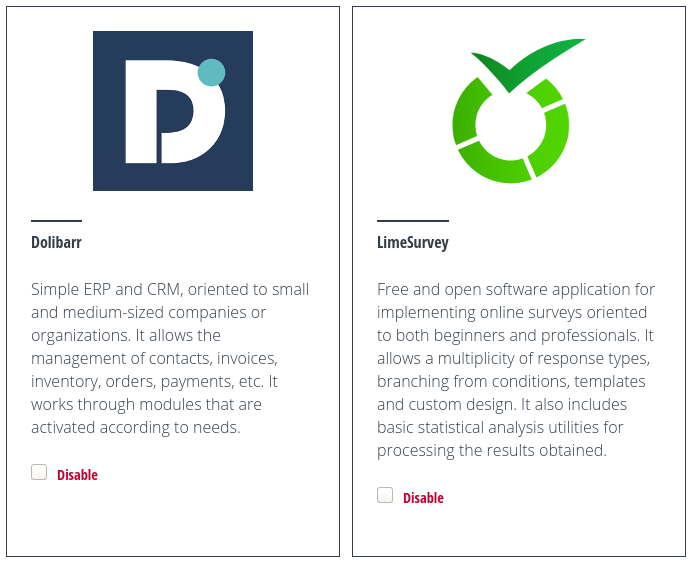 OOM Killer (Out of Memory Killer)
Out-of-memory (OOM) is an undesirable state of system operation in which no additional memory can be assigned for use by programs or the operating system. Such a system will not be able to load any additional programs, and since many programs need to load additional data into memory during execution, they will stop working properly. This usually happens because all available memory, including disk swap space, has been allocated.
A large number of applications can be installed on servers running MaadiX. If the server has limited RAM resources, an OOM (Out Of Memory) condition may arise, affecting the stability of the system.
We have added an optimized OOM Killer configuration, a mechanism that allows processes to be killed in case there is insufficient memory available, thus preserving essential services and preventing the server from crashing.